Sedation
Conscious Sedation/Sedation Dentistry
It is estimated that approximately 30% of all adults in America are afraid of needles. Whether you've suffered a traumatic visit to the dentist or you just can't get numb enough before dental work sedation dentistry offers a safe and effective alternative. There are three forms of conscious sedation that allow a patient to relax or even become sleepy; nitrous oxide (laughing gas), oral medication or intravenous (IV) medication. Sedation dentistry is endorse by the American Dental Association.
What Is Oral Conscious Sedation?
Sedation dentistry is the practice of relaxing anxious patients comfortably without the use of injections or gas. We carefully administer sedation (nitrous or medications) during the visit. The recommended sedation method will naturally relax you and induce a "twilight" state similar to the feeling you have just before falling asleep. We have extensive experience helping anxious patients get the care they need through key steps of treatment like (a) determining how much medication to give each patient, (b) adjusting the dosage in each prescription, and (c) monitoring the patient's blood pressure and oxygen levels to maintain safety and comfort.
Who is a Candidate for Sedation?
During your first visit, we will carefully review your medical and dental history. We will perform a full exam and conduct necessary X-rays so you can see what the doctor sees in order to create a customized treatment plan. If we find that you may benefit from sedation dentistry, we will discuss pre-operative instructions and prescribe the best sedative that's right for you.
Typical candidates for sedation:
Someone who may have avoided the dentist for a long time.
Someone who may have experienced dental pain and is concerned that it may involve extensive treatment.
Someone who has had a traumatic dental experience or knows someone who had a traumatic experience and their story has made you anxious.
Someone who has a sensitive gag reflex.
Someone who suffers from neck or back problems that make sitting for long periods of time difficult.
Someone with a physical handicap.
---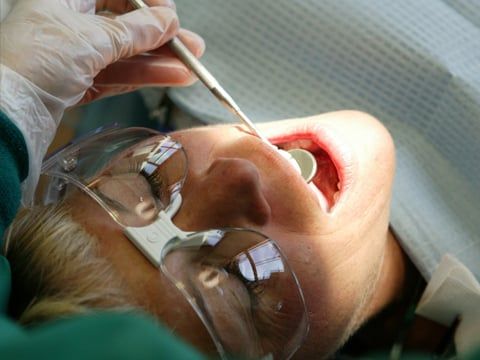 Sedation dentistry administers medication to help dental patients remain calm and relaxed prior to and during dental procedures. If you are experiencing an uncomfortably high level of anxiety, Dr. Sudeep may recommend dental sedation. The most common form of dental sedation is an oral medication or nitrous oxide gas which is inhaled.
Decades of research and successful practice have shown that the inhalation of a mix of nitrous oxide and oxygen provides fast, effective analgesia, pain relief and, relaxation. Allowing Dr. Sudeep to complete your dental work while you stay absolutely comfortable. Nitrous oxide takes effect almost instantly and is out of the patient's system within a few minutes, allowing a patient to quickly return to normal activities after dental work is complete.
Patients who are more anxious may need an oral medication that is stronger than nitrous oxide. With oral sedation, the patient may be sleepy but can be aroused if necessary and can respond to simple commands.

Minor side effects such as nausea or vomiting can occur with some medications. Before a visit in which a patient is to receive oral sedation, he/she should receive instructions about eating and drinking, what to expect and what to watch for after treatment. You may need assistance to get home after sedation. Patients may need to stay for a short observation after dental treatment has been completed.
Nitrous oxide, also known as laughing gas, is most often used for patients who are mildly or moderately anxious or nervous. It eases their fears so that they can relax and receive treatment comfortably and safely. Nitrous oxide is administered by placing a small mask over the patient's nose. As the gas begins to work, the patient becomes calm, but is still awake and can communicate. When the gas is turned off, the effects of sedation wear off almost immediately.
Dr. Sudeep treats pediatric patients in San Jose. Dr. Sudeep often treats patients who present special challenges related to their age, behavior, medical conditions, or any other special needs. To address these challenges effectively in order to provide 'predictable' treatment, your pediatric dentist may recommend treating your child under General Anesthesia.

Dr. Sudeep, by virtue of training and experience, is qualified to recognize the indications for such an approach and to render such care. Dr. Sudeep will discuss all the necessary steps that must be taken in order to promptly and safely complete your child's dental treatment after this treatment option has been chosen.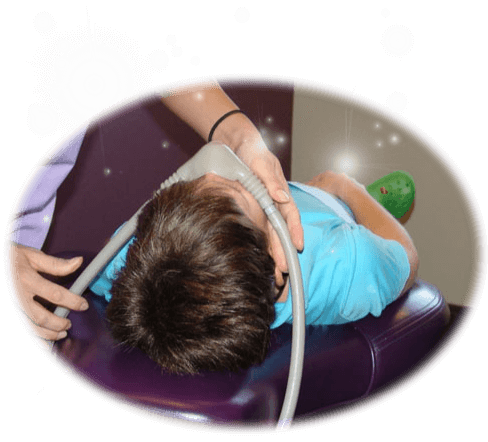 What is the medication?:
One of many safe and widely-used sleeping pills will be used. In certain cases, nitrous oxide gas may also be used as an additional medication.

Can I drive home?:
No. The effects last many hours and driving is not safe. We will call your ride at the end of your appointment to bring you home. You should not plan to do anything but sleep for the rest of the day. By the next morning you will feel normal, rested and ready to get on with your life.

Will you use local anesthetic (Novocain)?:
Always. Oral sedation is not general anesthesia. Treatment is no different than if you were not sedated. The difference is that you will be much more relaxed, memory of the procedure will be minimal and the time will seem to fly by.

Will I be asleep?: Most people do doze during their appointment, but our primary goal is relaxation and comfort with safety.

How safe is it?:
Properly administered oral sedation is the safest form of sedation. We use sophisticated monitoring equipment during all procedures and you are always attended by a trained doctor or staff member.

Is it expensive?:
No. There is a sedation fee to cover the expense of the drugs and the monitoring, but we don't try to profit from sedation. Our profit (and yours) is in your comfort and in the quality of your care.

Would I be unusual in wanting sedation?:
Not at all. Oral sedation in our office is very popular for surgery, for long appointments and for complicated procedures as well as for basic dental anxiety.